Much more than wine.
The genie in the bottle and all that makes it
his service an act of culture.
Careful and exclusive selection of products
Wines, spirits, accessories and fine groceries
Free shipping

Orders over €70
(for Portugal Continental)
Secure payments and shipments
Multibanco, MBWay, credit card, bank transfer, Google Pay and Apple Pay.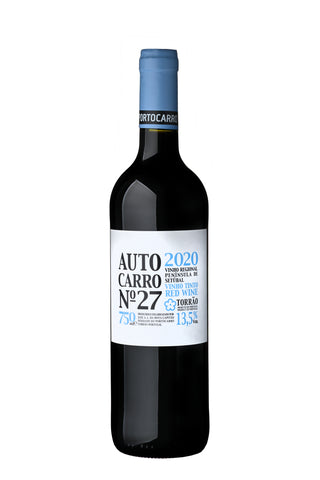 Suggestion of the week
Vinha do Mouro Red 2017
€8.50
Regional Península de Setúbal
This Vinha do Mouro red 2017 was made from the Trincadeira, Aragonez, Alicante Bouschet and Cabernet Sauvignon grape varieties, from vineyards at an altitude of 450m. About 15% of the lot aged for 12 months in new French oak barrels. It shows a good aromatic complexity of red and black fruit, very fresh and at the right point of maturation, complemented with hints of spice, a light vegetable, quince and some forest. In the mouth it has a well-balanced structure and volume, with very fine fruit, light and elegant tannins, good freshness and present and well-integrated acidity, giving it strength and a vibrant and persistent finish.

Ready to drink but it will be interesting to appreciate its evolution. Serve at 17ºC.

Quinta do Mouro is located on the outskirts of the city of Estremoz and is the scene of a peculiar viticulture, not only for the careful choice of grape varieties but also for the unusual management of the vines, planted mainly in shale soils, of low productivity and without irrigation. In the long hectares of vineyards, the indigenous varieties Aragonês, Alicante Bouschet, Touriga Nacional and Trincadeira, Arinto, Antão Vaz and Verdelho predominate, as well as the international varieties Cabernet Sauvignon, Merlot, Petit Verdot and Petit Syrah.
Goodnight! I just wanted to let you know that the order arrived well and that I was very satisfied with your service.
– Samuel L.
Thank you very much! The wine arrived well. I'm very satisfied!
– Christian AS
I acknowledge the good reception of the order for which I thank you for all the attention you paid to my order. I congratulate you for your high professionalism and efficiency.
– Michael R.
It wasn't wine I bought, but my order of decanters arrived in Madeira beautifully!! Thanks!! Next time order wine!!
– A. Gonçalves
I would like to thank you for the excellent service. I am very positively impressed by the quick delivery of my order, very careful and considerate packing and rich assortment and high quality of wines that you deliver. I would readily recommend your shop to everybody.  
A. Isaeva
Thank you very much. As always, impeccable service!
– J. Pereira
Wine Cellar of the Year by "Revista de Vinhos"
In 2004, the varied and very careful wine selection in our cellar was recognized with one of the most prestigious and exclusive recognitions at a national level.