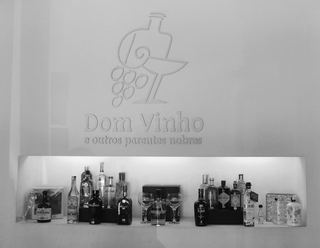 Discover our history
The Dom Vinho and Other Parents Nobres wine cellar was born on November 26, 1999, with its genesis in a family project led by Valdemar Simões.

Since then, it has sought to make available to its customers much of the best wine produced in Portugal and abroad. Here you will find a wide selection of national and foreign wines and spirits, port wines and champagnes, as well as a large assortment of special-sized bottles, fine groceries - such as olive oils, homemade jams or Portalegre egg sweets. You will also find a wide variety of glasses, decanters, accessories for serving wine and special gift packaging.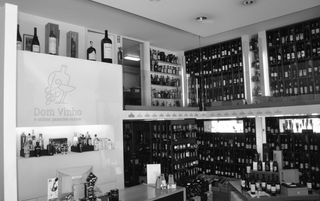 Throughout the year we promote the well-known Wine Weeks, in which we present the best quality/price ratios on the market, always accompanied by the respective tasting. In this way, we suggest to our customers good quality wines at affordable prices and thus constitute good solutions for everyday consumption.
The Dom Vinho and Other Parentes Nobres cellar regularly organizes wine dinners with the presence of producers who present, often debuting, their most recent creations.
These initiatives are nothing more than the fulfillment of one of the main pillars of our store's project: to be a driving force for Wine as a central factor in our culture and to make our modest contribution to an understanding of this genuine natural product as the ideal accompaniment to any meal.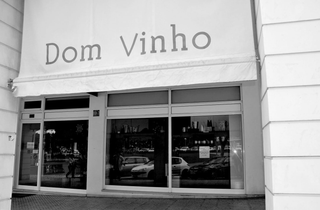 In 2004, our wine cellar was distinguished with the "Garrafeira do Ano" award, attributed by "Revista de Vinhos", becoming part of a restricted group of counterparts already recognized with the same award.
Since 2009 we are also online - at www.domvinho.com, with daily we show and update all the products present in the physical store, with the possibility of ordering and delivery to an address of your choice, in national territory or abroad.